Exterity provides infotainment system throughout new Hong Kong hotel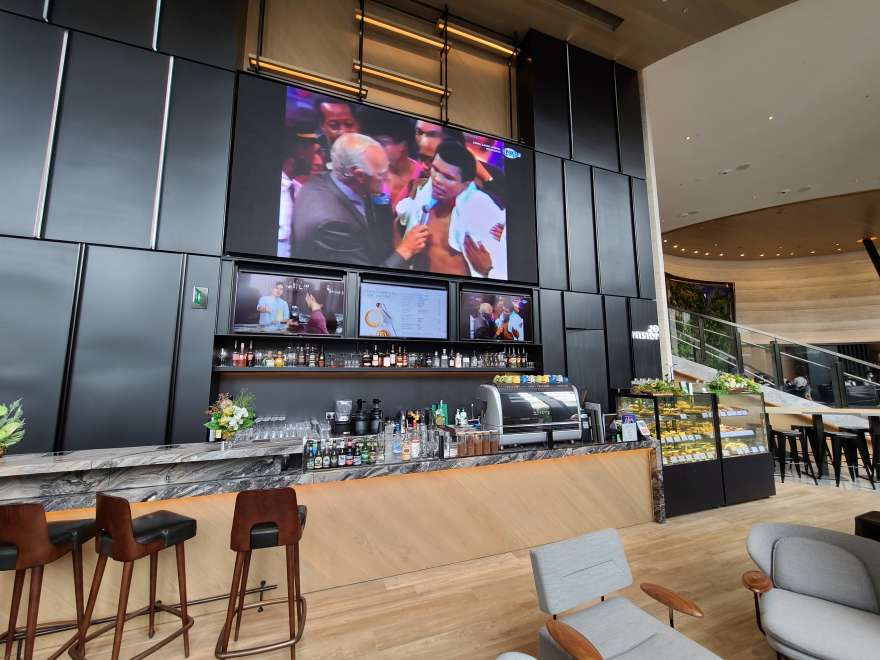 HONG KONG: The Alva Hotel by Royal recently turned to Exterity to provide a cutting-edge digital signage and in-room infotainment system across different screens throughout the new resort.
With 680 rooms and suites and located in the riverside area of Shatin, the hotel's active, green and social spaces combine contemporary design, healthy living and smart technology, and the hotel's senior management was keen to implement a user experience that matches its contemporary outlook.
Local telecommunications company SmarTone – which specialises in providing solutions to elevate business performance – was approached to develop a unique guest entertainment and communications solution across the resort, including guest rooms. "Our brief was to make sure that they had a reliable, robust and flexible solution that could deliver the better-than-home experience they wanted to create," said Daniel Leung, general manager of enterprise solution development at SmarTone. "Capabilities, service and support were of paramount importance, so our natural choice was Exterity, which has built a strong reputation in the hospitality world while still being cost-effective and backed by an excellent local management, support team and distributor, Comm-Tec."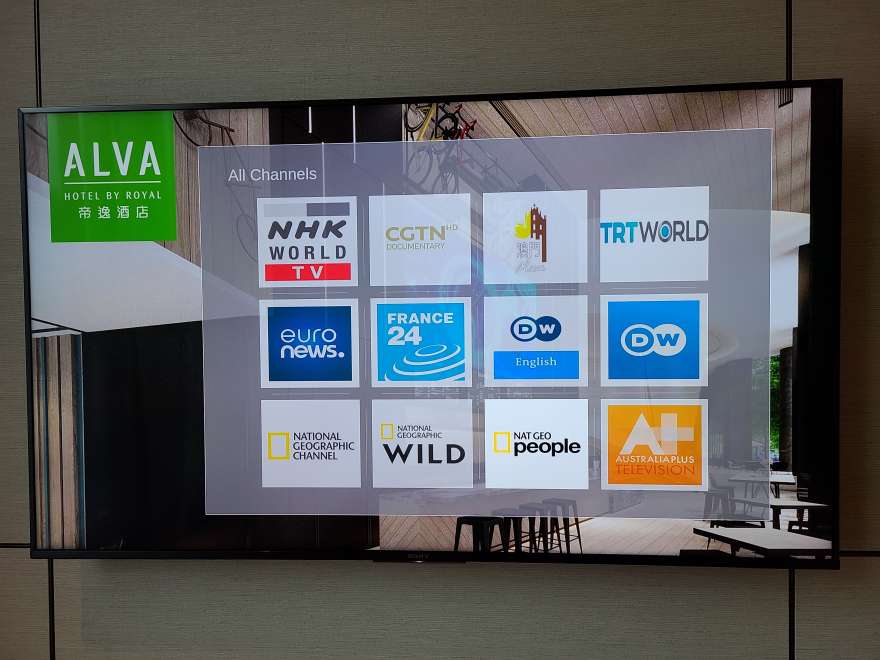 Exterity ArtioGuest on in-room TV
SmarTone's Exterity in-room guest entertainment solution has been deployed to over 700 Sony Bravia smart TVs, as well as deploying digital signage across the hotel's public areas. The integrator opted to use the Exterity system's ability to stream content and signage directly to smart TVs rather than use set-top boxes (STB) to simplify the engineering of the system.
Using Exterity's ArtioGuest software, each guest room has a simple interface allowing a range of features to be accessed from either the TV or an iPad. These include local and premium TV channels, available in up to 4K quality. The Exterity solution is also used to group different channels together for viewing in public areas. In addition, each Sony Bravia runs the ArtioGuest-powered interface with integrated Google Chromecast and Apple iOS Mirroring for guests to connect to their own mobile devices and stream their own content onto the TV. The system can also access in-room environmental controls. SmarTone has also integrated capabilities such as a self-service check-in process, the ability to check out directly from the TVs and to use mobile device as a room key – crucial in a post-Coronavirus era and its demand for speedy services and touchless technology.
Alva Hotel ArtioGuest channel grid
Leung points to the innovative features that, in his opinion, set a new standard in the hotel TV experience, including an STB-less IPTV system; seamless user experience across multiple TV endpoints; integrated room and TV control via iPad; and personalised video entertainment through mirroring and video casting features. "The Exterity platforms have proven exceptionally reliable, while the software applications offer a great deal of flexibility, which has allowed us to deliver one of the most forward-thinking and technologically innovative properties in the region," he said. "The thoughtfulness in the software design makes it simple for guests to use, and easy to support the facilities management team at the hotel."