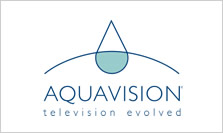 Aquavision
The possibility that sleek, elegantly designed waterproof and in-wall televisions could be engineered, manufactured and made available for market in the UK was regarded as "inconceivable" by many. Undeterred, Alastair went to work and developed his idea.
It was 1997 when he created the first waterproof television in his garage. Soon after, he won his first order for a hotel project and had the entire family assisting him in boxing and dispatching the televisions.
Alastair continues to drive the team forward and remains instrumental in the development of new, innovative products.
---